Investing in a luxury vehicle like the Audi A3 should be maintained to ensure that it is in good condition. Doing this ensures that you have a comfortable driving experience and, what's even more important, a much safer driving experience.
Maintaining any vehicle is imperative to its well-being. Doing routine check-ups on your vehicle should always be your main priority. Safety is the primary reason for that, as nothing can surpass it, but the overall performance and other potential problems that one car issue can cause can only increase the expenses. That is why delaying dealing with any vehicle problem should never happen.
Get tailored servicing
An Audi vehicle, in general, is a specialized vehicle and should then be serviced by a licensed and reputable Audi engineer. Doing anything else will only increase the chance of possible future malfunction, and, in the end, you will not be satisfied with the car or a model even though the main problem was about not adequate vehicle care.
It means that even though any mechanic can do routine checks on the basic components of the vehicle, it is crucial that only an Audi engineer properly diagnose any problems.
Getting a car serviced by an Audi dealership is the perfect choice in this respect. They are familiar with your car model and will give you a tailored experience, which will not just reduce the overall expenses but would grant higher durability and safety.
They will also be fully equipped with the necessary tools and repair equipment specific to an Audi, as this will help them to pinpoint issues in the right way and correct them accordingly.
Use recommended parts
It is important to use parts that are specific to the vehicle model and type. As Audi is a specialized vehicle, you want to make sure that it is fitted with the correct and adequate parts.
Using parts that are not necessarily made for an Audi because they are cheaper or the mechanic you are sourcing does not have the specific parts will not be in your best interest.
Doing so might compromise the general functionality of the vehicle, and it can lead to problems in other areas too. It can also count against you with regards to your warranty, as it may completely void the warranty agreement. Overall, not going to licensed professionals with vast experience in this field will lead you nowhere. Yes, it will reduce the expenses at that very moment, but that's just short-term planning, and, what you want from the car, especially an Audi, is durability which you can only get by trusting your car to professionals.
Get regular maintenance checks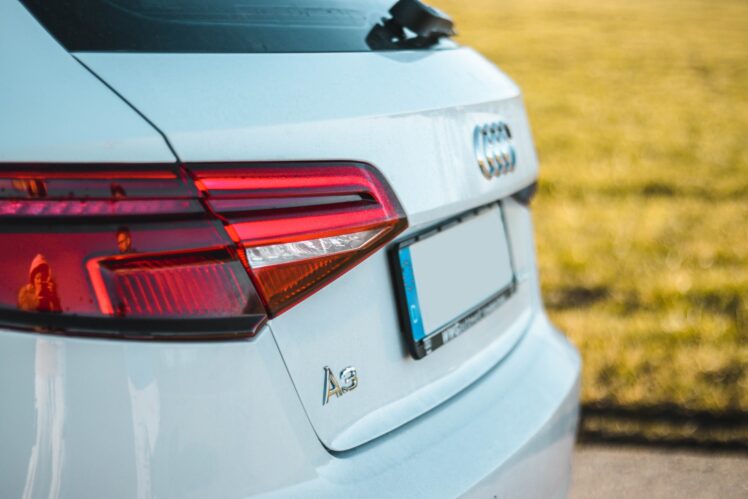 With a luxury vehicle like the Audi A3, you are going to want to maintain a schedule for check-ups. You have invested a large sum of money into the vehicle by purchasing it, which means that making sure it stays in top form should be a priority.
Getting a regular MOT and service is the best way to maintain it, as the Audi A3 specifically requires to be serviced every 12 months or at every 15 000km. This is just a must, as it is a golden rule if the owner of this type of vehicle really wants to be safe on the road and drive it for as long as possible.
As vehicle owners, we should not only rely on these services. Regularly checking the oil levels, vehicle tire pressures, and other system checks is important. If there are any warning lights or sounds out of the ordinary while driving and you are able to check them yourself, do so.
Clean your vehicle regularly
Proper maintenance is not just going to the mechanic, as it is also about the looks. Now, this isn't an issue for most people as they are really fond of this car and would do everything in their power to make it look and be clean and ready to go at all times. That is why every owner needs to realize that it is not only the body and its systems that need to be maintained regularly. The interior and exterior of your car are just as important. Cleaning your vehicle inside and out will add to its overall maintenance.
Getting rid of accumulated dirt, crumbs, and stains will keep your interior and exterior in good condition and ensure that the materials used are well looked after. Use mild cleaning products that will not be harmful to any materials or finishes on the vehicle to aid in it lasting longer.
One can even add going to professional cleaners to their cleaning schedule to get the vehicle back to its pristine condition.
Drive sensibly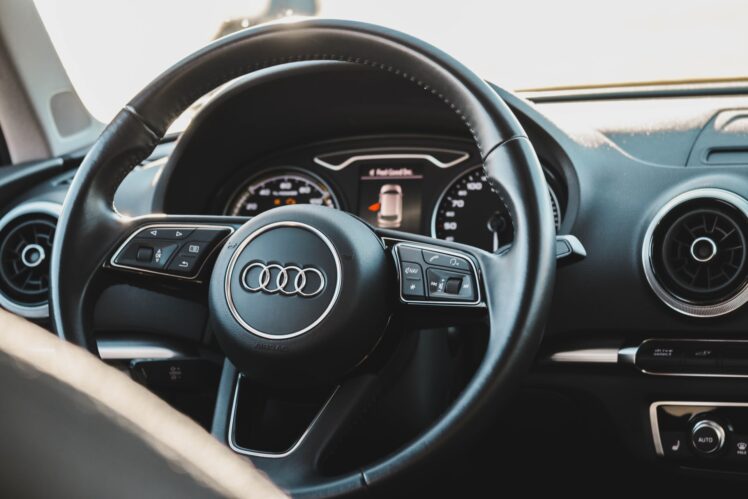 There is no doubt that this may actually be the most important point to maintaining your Audi. It is an expensive vehicle and should be treated and, more importantly, driven with care.
Avoid loose roads, harsh weather conditions, and misuse of features to ensure that you are driving safely and, what's even more important, in the way the vehicle was intended to be driven by the manufacturer.
Driving irresponsibly may lead to damages if your warranty and insurance may not always cover it. It means that whatever damages occur due to irresponsible driving will not cause bodily or system failures but can also be expensive, as you would be the one responsible for covering all expenses.
Reckless driving is not recommended and should be avoided at all costs.
The Audi A3 maintenance schedule
Here are some maintenance tasks that should be acted upon for your Audi A3:
Rotate tires, change oil, and filter at 5 000 miles
Lubricate hood hinge, service battery, and its cables, replace the fuel filter, lubricate trunk, lubricate doors, replace air filter, change oil and filter at 15 000 miles
Change oil and filter at 25 000 miles
Repeat step 2 at 35 000 miles
Repeat step 3 at 45 000 miles
Repeat these steps every 5 000 to 10 000 miles.
Conclusion
The Audi A3 is a beautiful model and should be treated with the utmost care. Doing regular checks will keep it in good condition, and for more details on that, along with advice on how to get the maximum out of this car, check CarExpert.