Curls have made a big comeback, but unfortunately, not all of us are skilled at getting beautiful curls full of volume outside of the hairdresser's salon. The press for hairstyle curling can be a great way to get the desired result, but it is not good in the long run. At least not if you want to have healthy and long hair. Therefore, pay attention to some of the ways to crimp it and make a great hairstyle without heat.
Curls Are Back In Fashion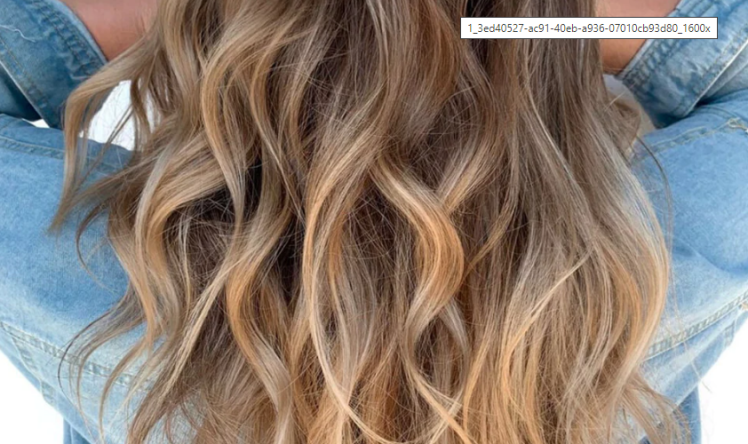 Curls and voluminous hair are back in fashion. However, not all of us are blessed with natural curls, so many women try to achieve that attractive look in other ways. Some ladies have remained faithful to techniques such as permanent curls. Many, again, use round presses to make a wavy style, which can be annoying. But did you know that there are many ways to create curls without using heat, curling irons, or other styling tools that heat your hair and destroy it? If sweating, arm pain, and damaged hair are something you're dealing with – you'll be happy to know that there are several other ways you can create curls, most of which allow them to look natural.
How To Crimp Your Hair Without Heat?
Women have been crimping their hair for centuries. Most involve going to bed with slightly damp hair and waking up with perfect curls. Some methods include emphasizing and enhancing the natural curls. See our recommendations and find the best way to make curls without heat or ruining your natural hair.
1. Crumpling
This will increase the natural curls, making them look wavy and volumized, depending on your hair texture itself. It's one of the fastest and easiest ways to create the messy curls that are trending this summer. Of course, it is always best to get such a hairstyle at the hair salon, but, according to herabeauty.sg, you can do it yourself, just improvise a little. You don't need a lot of time, effort, or funds for that. It is enough to have some products like foam or gel to increase the curls, shampoo to increase the volume, and some products for strengthening. How to make curls in this way? It's very simple! Wash your hair with volumizing shampoo, then apply conditioner. Put it only on the ends of your hair so that it does not press and flatten it. Toss your head as you do this. Rinse everything well because these products should not remain on your head. While your hair is still damp, use a mousse or some hairstyling gel. Lean forward and start crumpling it with gel or mousse. Do not apply gel or foam near the roots, as this will make your curls and scalp greasy. Continue kneading upwards and then leave everything to dry. Spirals will form quickly and you will have a hairstyle that is in trend.
2. Create curls from braids
The so-called beach waves hairstyle is particularly popular this summer. If you want to have casually looking waves as if you just came from the beach – make curls using braids. This is perhaps the easiest way to make a curly hairstyle. Using elastics, hairspray, or other strengthening products will be enough for you. When you wash your hair, wait until it is half-dry. Divide it into two parts and make a braid on both sides of the head. You can also divide it into several braids if you want smaller curls. If you wish your curls to be in the lower parts of your hair, make regular braids – and if you want curls that start from the head, make two French braids on both sides. Make sure the braids are tight. Keep the braids until you feel they are dry. You can also sleep with braids and take them off in the morning. It will be enough to comb them with your fingers and spray them with hairspray or other strengthening product. The result will be attractive spirals that you will adore.
3. Create curls using a hair band
This is the perfect way to create beach waves and big, voluminous waves. You'll need ponytail bands, spray bottles with water containing sea salt, and bobby pins. While your hair is still wet after washing, put a towel wrap around your head. Divide it into two sections and start wrapping it around the band. Once you've curled all of your hair, secure it with bobby pins. Repeat this with the other part of the hair. You can use a blow dryer set on a cold setting to speed up the drying process, or you can go to bed with your hair wrapped around a band. When you feel it is completely dry, remove the barrettes and band and let your curls down. Comb it with your fingers and finish by spritzing water, which contains sea salt, which will set your hairstyle and maintain volume.
4. Bantu bun curls
If you apply the following method, you will get thick, elastic waves. It works on all hair types and creates perfectly defined waves. So how do you do it? First, wash your hair with shampoo, and use the conditioner. When it is half-dry, apply some styling gel. Take one strand of hair and start twisting it until it starts to look like string. Keep in mind that the smaller the strand, the denser your curls will be. Twist the strand tightly around itself until it forms a small twisted bun. Secure it with a bobby pin. Repeat this until the entire hair is twisted into Bantu buns. Put on a shower cap and let it sit overnight. In the morning, take off the shower cap and untie each bun, one at a time, and comb through your hair with your fingers. Finally, spray with hairspray to strengthen the curls. The result will be beautiful Bantu curls that everyone loves.
The Bottom Line
Of course, it is always best to entrust the entire job to proven hairdressers who will know exactly what kind of treatment is best for your hair. However, if you don't have time to go to the hairdresser's salon and you want a WOW effect without the need to heat your hair and damage it – then these suggestions are perfectly OK. Let your attractive wavy curls be noticed this summer.