Millions of homes across the country are equipped with security cameras. Whether it is a single doorbell camera, or a series of cameras mounted strategically around the home, property owners have come to realize just how effective cameras are at making themselves and their family members feel safer. If you haven't yet joined the security camera revolution, what would convince you to change that?
In their ultimate guide to buying security cameras, Vivint describes several different camera types. The standard external camera is the one most of us are familiar with. It is mounted on the outside of the house to provide a live view of the front door, rear door, garage, etc. Other types of cameras include:
Interior Cameras– Functionally identical to exterior cameras but not built to withstand the weather. They are typically portable, so they can be moved about the house as needed.
Hidden Cameras – Video cameras disguised as everyday objects that are easier to hide in plain view. These days, hidden cameras are sometimes referred to as nanny cams.
Doorbell Cameras – Just as its name suggests: a video camera built into a standard doorbell. These devices are also known as video doorbells.
These days, there is a camera for every need. There is also one for every budget. To top it all off, all but the cheapest of residential video cameras are now smart. That means you can access them remotely.
A Home Burglary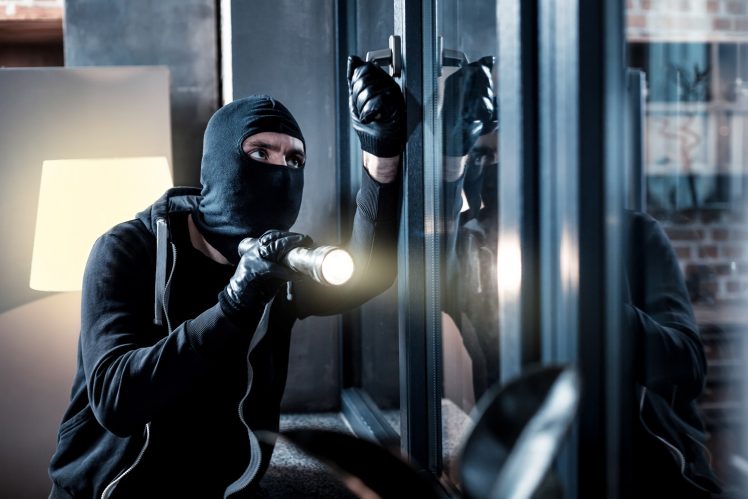 Again, what would convince you to invest in security cameras? How about a home burglary? The most recently available data we have from the FBI shows that just over 1.1 million home burglaries were reported in 2019. The data suggests that a burglary occurs in this country once about every thirty seconds. While the 2019 numbers represent a 9.5% decrease from the year before, your chances of being burglarized are still pretty significant.
When burglars strike, they don't just steal 'things'. They also steal a homeowner's sense of safety. They steal the peace of mind you are supposed to have in the privacy of your own home. And once it's gone, that peace of mind is very difficult to get back. Would a successful burglary convince you to invest in security cameras?
Stolen Packages
Stolen packages, or what we commonly refer to as porch piracy, has been on the rise in recent years. We would expect as much with so much online shopping. Porch piracy's explosion is partly responsible for the sudden popularity of the video doorbell. People install video doorbells to keep an eye on the front porch and their packages.
Have you ever been a victim of porch piracy? If not, count yourself lucky. Porch pirates are lurking in every corner of every city in America. They should be motivation enough to invest in security cameras.
Neighborhood Car Break-Ins
The overnight hours tend to be when the dregs of society emergeto do their dirty work. One of the things thieves love to do under the cover of darkness is break into cars. They prowl neighborhoods looking for unlocked car doors, helping themselves to the contents of a car whenever they find one.
Security cameras can keep a watchful eye on your car. Positioned correctly, they can also offer a good view of the street, thereby providing additional evidence in the event that a rash of car break-ins takes place in your neighborhood. Perhaps being a victim would be enough to convince you to invest in security cameras.
A Prowler in the Area
If you are still not convinced that security cameras are a good idea, just do an internet search on the strange things people have captured on video. There are the amusing things like raccoons getting into the garbage and the family dog tearing down the drapes. But then there are the creepy things video cameras record as well.
More than one American homeowner has randomly reviewed video footage only to discover that there was a prowler in the neighborhood a few nights earlier. The thing about that kind of footage is that it can still make you feel violated. Even though the prowler did not attempt to break in, perhaps theywere right outside the door.
The other side of coin is this: maybe the prowler decided to walk away because they saw one or two cameras pointing at them. Numerous studies have demonstrated that criminals are not especially impressed with video surveillance and avoid it whenever possible. That being the case, such creepy surveillance video could also be proof that your cameras are doing your job.
Budget-Friendly Security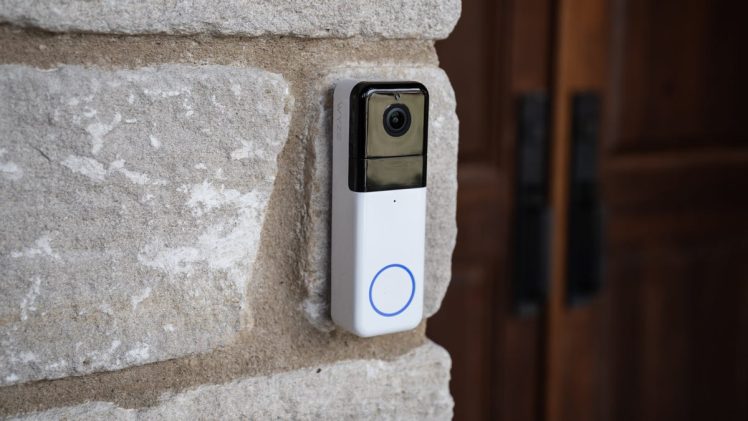 There are still other reasons to consider investing in home security cameras. Perhaps you already know them all. Maybe your only objection is the money. You do not think you have the funds in your budget to buy a camera or two. That may be true, but you will never know if you don't investigate.
Video cameras can be very budget friendly. You do not need to spend a small fortune to equip your home with three or four strategically placed cameras. You can spend a lot if you want to, but the point is that you don't have to. From standalone cameras to DIY security systems and top-of-the-line, professionally-installed equipment, there is something for everyone.
One Is Better Than None
Security cameras are so effective as crime deterrents and evidence producers that even one is better than none. If you can only afford a single camera, get one that provides a view of the front door. This is the most common entry point for criminals. It should also give you additional protection in terms of porch piracy.
Whatever you do, please do not assume that you will forever escape being victimized by criminals. You may indeed, but you could also be victimized before the day is out. It would be a shame if it took a burglary, porch piracy, or someone breaking into your car to convince you that buying some video cameras is wise.