The skull represents power, strength, and accomplishment. It has long been a symbol of several cultures since soldiers proudly wore it as rings, tattoos, and other decorations during fights. It has contributed to the growing popularity of skull rings.
Skulls were traditionally linked with the death metal or gothic community around the turn of the century. However, their mainstream acceptance has provided them with a popular identity. Skull jewelry is often worn by many people around the world, including celebrities.
Best Style Tips On How To Wear Skull Rings
Here are the best tips to wear skull rings stylishly.
Get A Two-tone Finished Skull Ring
A skull ring with a two-tone finish is the finest option for emphasizing the symbol's double nature (it depicts life and death, the absolute duality). For example, you can use gold metal for half of the ring as this metal is responsible for warmth and sun energy.
You can make the other half with silver, which represents darkness and coldness. It is an excellent method to draw attention to a particular aspect of the complex cranium design. Are you interested in skull rings? In that case, you can check out https://www.bikerringshop.com/collections/skull-rings, where you can find skull rings in various designs and styles.
Put On A Simple Skull Ring
The skull is a serious representation. The way you style it in your jewelry should be crucial as well, particularly if you prefer to transmit its less pleasant connotations like death. It is better to keep things simple with clean lines, simple solutions, and the least amount of decorations.
The smooth and glowing shine on the skull is the greatest ornament since it reflects light and captivates the eye. Alternatively, select a purposefully rough work lacking elegance since the evil side of human existence is everything but elegant. It is better to reduce the gemstone inlays in any case.
Choose Sugar Skull For Daily Wear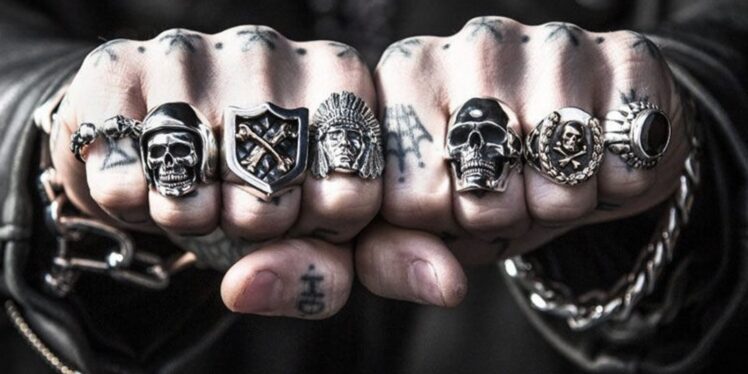 The sugar skull is the only grandly embellished skull that is appropriate for daily use. This emblem is widely assumed to be meant primarily for women but can be used by men as well. This design has a general nature. The richness of flowery designs, colored enamel, and the inclusion of gemstones distinguish the sugar skull from other designs.
It is an aesthetic symbol that relates the living world with the world of spirits. If you are a fan of punk or biker attire, this sign can appear out of the box. In other circumstances, this charming skull will be an excellent match for your colorful outfits.
Use Silver Skull Ring As A Pendant
A silver skull ring hung from a thread as a necklace for males is always a good choice. Girls can wear any length necklace they like, like broad chokers, normal chains, and even ultra-long necklaces that are wrapped around the neck several times. Similarly, men can choose long or short chains.
When the pendant is worn just below the collarbone, it looks great. In short, it will be easy to determine the length of the chain by the height and build of a person. Tall people look great in elegant, elongated versions, while bulky individuals should go for heavier or shorter chains with a skull pendant.
Wear A Leather Bracelet With Skull Ring
Similar to how you use a skull ring as a pendant for a chain, you can hang it on your bracelet, especially a leather bracelet. It is better to get a black or brown wide leather bracelet and hang a skull ring in the center. In addition, if you want, you can attach a huge skull structure in the middle or get a customized bracelet with a skull design from a store.
Match It With Your Lifestyle
If you work as a high-end employee or own a respectable position in a firm, then wearing big and bulky skull rings might look inappropriate to some people. So, if you want to maintain the prestige of your position but do not want to give up on your love of skull rings, then it is better to wear skull rings that look like normal bands.
Match Your Outfit With The Ring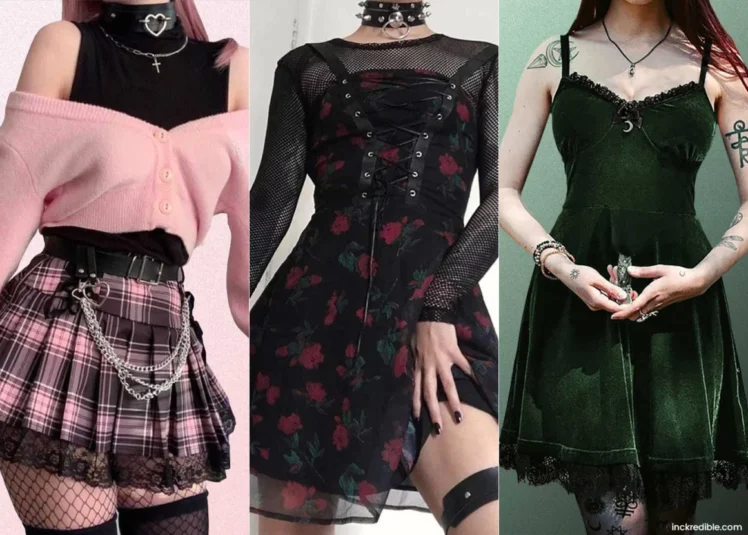 Of course, it is a common but stunning stylish tip to match your outfit with your accessories like rings, earrings, bracelets, and more. You can pick a decent and bold attire that goes well with your skull ring. However, make sure that your clothes do not dominate your overall look or the accessories and vice versa. It is better to pick the clothes that are compatible with your ring.
Dark colors match well with skull rings. The ring's bright tint contrasts nicely with an all-black or brown ensemble. However, you can choose rings for light clothing, such as neon and other hues. Make sure your gold skull ring is spotless and reflective, and wear it with bright clothes.
Why Is Skull Jewelry Popular
Skulls have a wide range of meanings. Skulls represent death and destruction to several people. In some social contexts, the silver skull ring may be improper. On the other hand, the skulls have positive connotations as well. They represent the tenacity in the look of death. Several people who have won over a life-threatening illness tend to wear gold skull rings.
In numerous cultures, the skull is a symbol of rebirth and the afterlife. In Mexico, the Day of the Dead is celebrated by wearing skull jewelry, such as skull rings. Skulls are seen as a symbol of good fortune in some civilizations. They have the ability to repel bad omens and wipe out spirits.
Skulls can also mean grief and acceptance of death. They can assist a grieving individual in accepting the reality of death and coming to grips with their loss. Skull engagement rings might allude to marriage's eternal status, which means the couple's love will bind them together even after death.
Bottom Line
There are plenty of reasons behind the craze of skull rings. Also, the skull rings have flexible importance with a common charm. Due to that, skulls are always in style, and also they are accessible in various designs and styles made from precious metals like gold and silver.