Summer days with high temperatures can be exhausting. Especially if you are not under air conditioning in your home or on the beach or swimming pool. Even if you have air conditioning, it can't replace a relaxing day at the beach.
In case you are unable to travel somewhere because of work the only solution left for you is a swimming pool. Of course, this doesn't have to be the only solution if you aren't traveling anywhere. But it's the best solution, anytime and anywhere, especially if you like to relax in your home.
If you think that the construction will take too long and the whole process will be exhausting for you, we have a solution. A fiberglass pool is a fastest and easiest option once you decide on this step.
We believe that you may be not familiar with the whole process of building a fiberglass pool because it is not what you do on a daily basis, but we are here to show you how easy and fast this process is.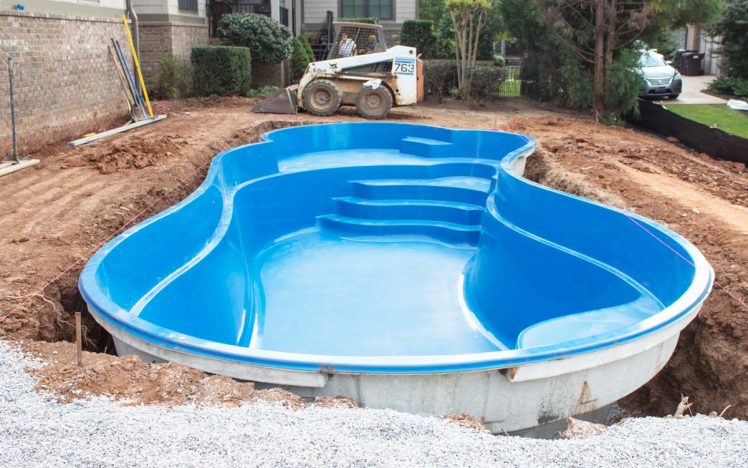 Weather and building conditions
What we have to warn you at the beginning is that weather conditions affect the .
This is a process that lasts, and what can extend its term are things that no one can influence. However, since you will soon have a place you can enjoy, all of these limitations are minimal. Be prepared that the optimal time to build this pool may change according to weather conditions and underground obstacles.
In addition to the preparation of the ground, the time period will also be affected by the number of workers working on this project. Also, depending on the construction permit and waiting for it, the duration of this process changes.
Design and location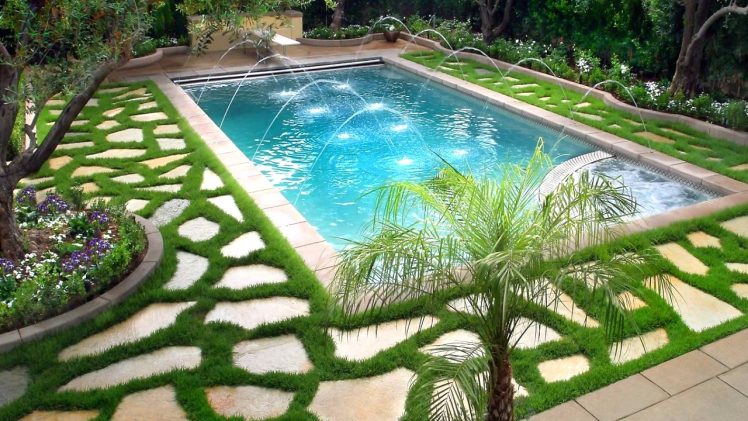 construction process
The good thing is that you manage the creation of this venture. You choose what kind of pool you want. From size to design, all the way to your needs. Whatever you imagine will come true.
Our advice is to pay close attention to the location. When the base on which the pool is built is flat, it will bring you less costs and less trouble. In addition to a beautiful appearance, it is necessary to think carefully about technical matters as well.
Prepare the ground
Before excavation, it is important to note that there is ground preparation. In the place where your pool will be located, it is necessary to remove all obstacles such as trees, fences and so on. Also, your location must be accessible to all construction machines. You need to know that a path that is at least 6 feet wide is necessary for machines to pass.
Excavation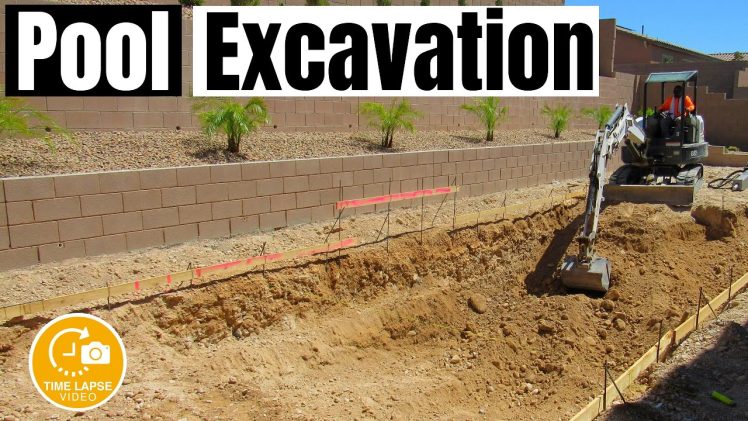 It usually takes one day to dig a smaller pool, and two days if the pool is large. What can happen is an extended period of excavation which should not last more than a week. The preparation for the bottom and the digging of the hole itself is done by an excavator. Once the hole has been dug and the bottom prepared, it is time to install the pool you have chosen.
The process of installing the pool depends on the builder, but the optimal time for it is 1-3 weeks, according to compasspools.com.au. If you want to be sure that the whole process will not take longer than it should and that the workers will be responsible for your time and money. Or if you have not yet decided on the design of the swimming pool, you look for inspiration online.
Adding water
Once the pool is in place you can start thinking about accessories such as water features, landscaping or lighting. This is when the process of adding water and backfill usually starts. This whole process of decorating and adding water can take anywhere from 4 days to 4 weeks. It all depends on your needs. The process of adding water and backfill continues until it reaches the level where the deck should be.
Installations
The gas and electrical connections can be installed before adding water, but also after. Everything depends on the work of the company. If most of it is done, this process can last 1-4 days, if it is not, it can take 4 weeks.
Of course, you don't have to heat your pool with gas, there are other options, such as electricity and solar panels. What you probably didn't know is that this installation for heating your pool creates minimal costs for you. How?
Fiberglass pools are the easiest pools to heat and therefore the cheapest option. Other pools generally have very little ability to heat the water, sometimes it is almost impossible. Fiberglass is an insulator with which you will no longer have to worry about the temperature of your water. Since the heat in this pool stays longer, it will reduce your costs. So saving money with this decision is inevitable.
End of works
The last item of this process is pouring concrete and gluing. This process usually takes 3-4 days, during which time workers clean the entire area. When the pool is finally installed, it is up to you to choose whether you want any accessories with it, such as a slide or a diving board.
We won't lie to you, if you don't choose a good company this process can take much longer than you expect. That's why it's important to choose wisely. Today it is no surprise at all that most companies choose money rather than the quality of work and satisfied customers.
The whole process can take 3-4 weeks, but also 8-12 weeks. So it's up to you to decide.
Conclusion
What is certain is that you will surely enjoy yourself when you decide to make this investment. Privacy is guaranteed as well as comfort and you will no longer have to put up with a crying child. With this investment, you choose who is in your company.
And the best thing about this investment is the parties! So when summer starts, all you have to do is invite people and you're guaranteed to have a good time. Who still doesn't want to be invited to a pool party?