Getting admission to a good college is a dream come true for many students. But it is not an easy process. A student has to work hard and clear the SAT exam to get admission to a reputed college. Many students prepare for this exam at home or get online or offline training.
It is okay if you cannot afford expensive training sessions. You can also prepare it at home if you know how to do it. Undoubtedly, it is challenging to understand various topics and practice them yourself. But if you are dedicated enough, you can cross all the hurdles and clear the exam.
The following write-up will discuss various strategies for preparing for the SAT exam at home. In the beginning, you will face difficulties while understanding various topics. But once you start working hard and focus properly, things will get done easily. The following tips are helpful for every student preparing for this exam.
1.  Read Non-Fiction Along with the Course Book
When preparing for any exam, you need to read many things. In SAT, you will get various passages to read and must prepare for it. Many people think it is easy to read, but it can drain all your brain's energy.
If you want to avoid such a situation, you can read interesting non-fiction stories or books with your course book. This way, you can make your reading interesting and recharge your energy. It is better to pick a newspaper, a magazine, or anything that seems exciting. You can switch to it when your brain is ready to read the fiction passages.
2.  Work on Mental Math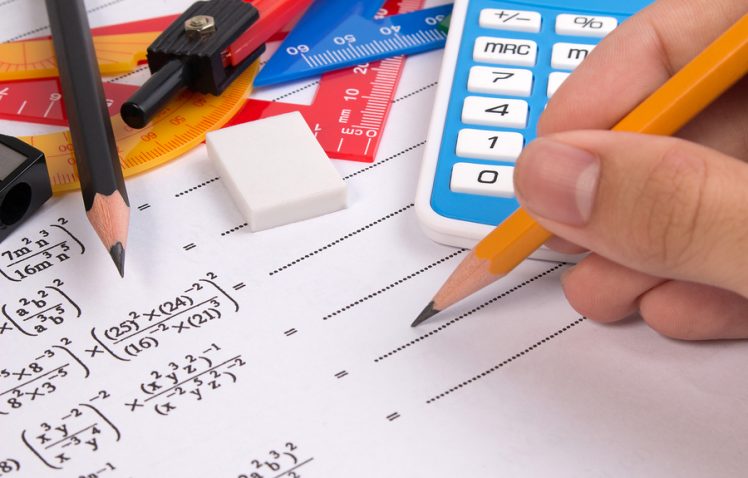 In the SAT exam, students cannot use a calculator to solve various math problems. You must be smart enough to deal with mathematical equations and get answers within a few minutes. It is necessary to train your brain to work as a mental calculator. It will happen only when you practice a lot.
You must spend several hours solving mathematical problems. If you are good at math, your mind will operate quickly, and you can also solve other issues easily. It helps in improving our decision-making ability.
3.  Brush Up Your Grammar Skills
In every exam, there is a verbal section where a student has to give the test on his grammatical skills. Therefore, you should not skip it in any way. The questions you get in the paper are quite easy, but you must learn various grammar rules.
The best thing about the SAT exam is that you get easy topics on grammar, and one can score enough too. Therefore, you should start brushing up on your grammar skills to perform well in the exam.
4.  Get Good-quality Exam Material
Many reputed institutes sell study material for preparing for the SAT exam. You cannot rely on any random institute and get any material to read and learn various topics. Instead, you should check the table of contents available in the study material and know whether it is useful for you or not.
Choosing the best study material is necessary to prepare the right things and perform well in the exam. Before you buy any material, make sure that you check the reading guide, worksheets, books, language guide, and everything necessary to clear this exam.
5.  Try Solving Sample Tests
If you want to check whether you are fully prepared for the exam or not, you should try attempting several sample tests. You can get them while buying study material or get recent tests online. You must try to solve them and check whether you are prepared enough to attempt it and score good marks.
If you get a good score on these tests, you can think of giving the main exam and expect better results. If you do not score well, it is better to learn, practice, and try sample tests repeatedly until you get good scores.
6.  Work Out on Your Weaknesses
You must be weak in some topics, and you need to work harder on them. It is the best time when you should work out your weaknesses. You must prepare a list of topics in which you are not good. After that, pick anyone at once, and start solving several problems.
You can overcome your weakness and perform well in your exam with enough practice. If possible, you should attempt a test to check your weaknesses and plan strategies to deal with them.
7.  Hire a Tutor
After trying a lot, if you need help, it is better to hire a tutor. You can opt for an online tutor to help you understand different topics and resolve problems. You can hire an online tutor from Tutor House, which may charge reasonable rates.
You can ask any questions that are striking in your mind and prepare for the exam properly. It is not compulsory to hire an expert for a whole year. It is up to you whether you need a tutor for the entire course or a few topics. Once the tutor's duty is done, you can practice by yourself.
8.  Get a Study Partner
Studying alone is quite boring, and you must get a partner with whom you can study well. If you cannot understand any topic, you can get help from your partner and help him in return when he needs you.
Studying with a partner helps you stay focused and regular in your course. Your partner can motivate you to prepare and clear the exam. In every up and down situation, you and your partner will stay together and get into a good college.
The Bottom Line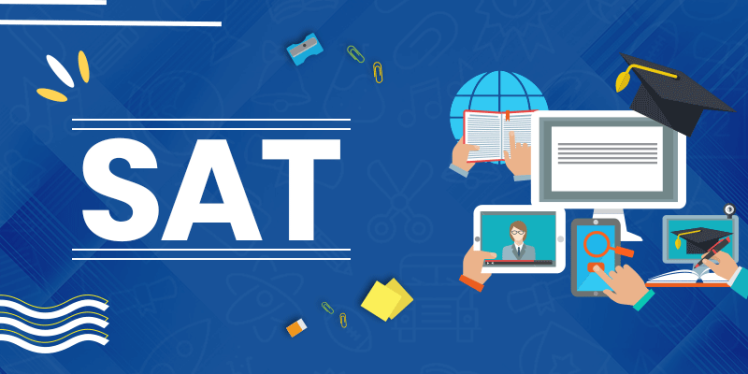 If you are preparing for the SAT exam at home, you must follow all the mentioned strategies to perform well and get admission to a good college. The process of preparing is not easy, and it takes a lot of practice and understanding of several concepts.
You must stick to these strategies to perform better and expect better results. If you dedicate yourself, you can get admission to your favorite course in the desired college.