The birth of a child is one of the most beautiful occasions for celebration. Pregnancy is a wonderful condition for a mother who is eagerly waiting to meet her baby. However, it is also good news for the rest of the family and friends. This event has been popular in the world for decades as a women's celebration organized by friends and family of the future mother.
The decoration is adapted to the gender of the baby, and the organization takes into account the location, food, drinks, and various details. Every pregnant woman enjoys such a pleasant atmosphere and socializing with a lot of laughter and fun. In the end, the pregnant woman opens the presents. If you are also looking forward to your baby's birth and are thinking about prizes for a baby shower, we have a few tips for you.
What is a baby shower?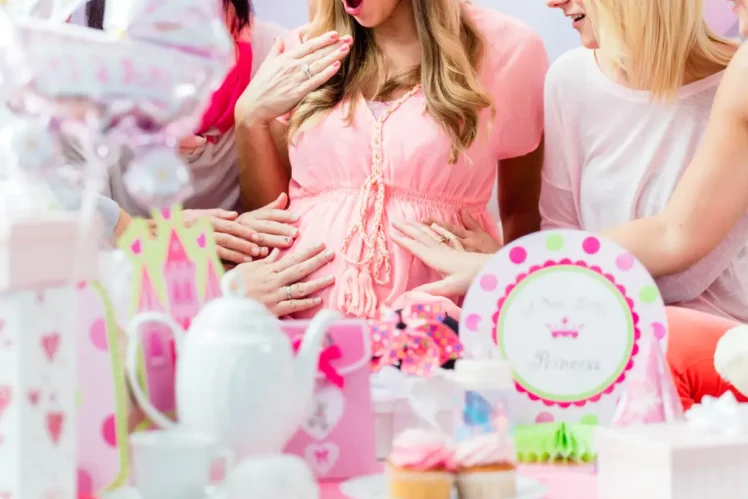 A baby shower is a custom of giving to a pregnant woman before giving birth. This is a tradition that celebrates the future mother and the baby that is coming, so it is generally reserved for female guests, sisters, godparents, friends, and female members of close or extended relatives. A baby shower is a celebration designed so that the future mother and her guests can relax and have fun with food, drinks, themed decorations, and an indispensable part are certain gifts for baby showers.
The organization of this event is usually done by the closest friends of the pregnant woman or family members while she is resting. The celebration usually takes place during the seventh month of pregnancy. Many parents want to prepare a spectacle at a party and only then discover the baby's gender. Various items that hide results are used for this purpose. Parents mostly opt for a balloon it contains blue or pink confetti. After puncturing the balloon, confetti of a certain color explodes.
Baby shower gifts
Of course, the main reason for the event is the gifts. Pregnant women usually go to the store where they choose the gifts they want to get for the baby shower. In addition, there are several other methods you can use to inform your guests about what you want to get.
For example, it could be a simple wish list or wish list on a store's website. Prenatal giving includes practical gifts such as equipment for babies that pregnant women lack. It can be a fence for a bed, toys, wardrobe, and the like. No matter which gift you choose, it is important that you like it.
Organization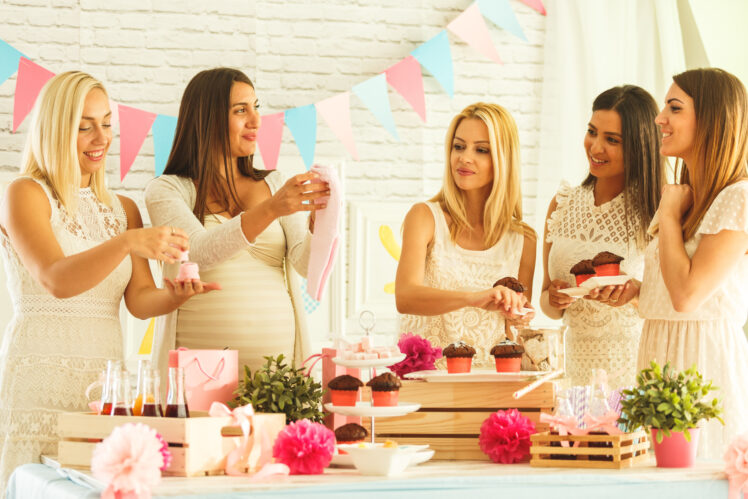 This party can't pass without a lot of balloons and sweetly decorated tables. The tables and the rest of the room are decorated in accordance with the event. While some parents decide to celebrate at home, others are more interested in renting a bar or celebrating in the yard. Remember that this event is primarily designed as a celebration of socializing and not an occasion for eating and drinking. Therefore, you should pay more attention to decorations than tables.
When it comes to food choices, we recommend muffins, chocolates, smaller sandwiches, and the like. An indispensable part of the fun is certainly making Instagram photos that you can share with your friends on social networks, but above all creating memories that you will be happy to remember.
How much should you spend on prizes for a baby shower?
The upper limit of the prize is usually up to $ 20. You can also opt only for part flavors such as a candy package or both. An example of a greater reward is gift cards. There is no person who does not like these cards because today almost every store has this option. It's actually cashing in the cards which means the person will buy what they really like. You don't have to spend a lot of money on cards. Diaper raffles are another valuable prize that will delight all parents with small babies. Equally popular options are Starbucks gift cards, smelly stuff like shower gels, lotions, and similar products.
Since this is something that is used on a daily basis, your friends will surely use their gifts. You don't have to opt for basic things like a shower gel but buy spa products like bath bombs, body scrubs, face masks, etc. If your friends are book lovers, surprise them with new books. Kitchen tools can be a great prize because people usually don't change their cutlery for a long time.
Choice of prizes
If you're invited to a party like this, you don't have to worry about prizes. None of you expect an extremely expensive gift, it's about creativity. An important item to consider when choosing a gift is emotional value. You could consider a notebook or personalized clothing. Choosing a prize may not be an easy task but you can discover here a few things. Keep in mind that whatever gift you choose, in the end, the thought and gesture itself counts. It is important that guests have an equal chance of winning. So think about the number of guests, but you can always do more. When choosing a game, you will have several options.
You can pack a prize that will be won by random selection. Of course, you don't have to pack presents. This is perhaps an even better option for those who do not like surprises because everyone will be able to see what you have prepared for them and choose what they like best. It is also a practice for the future mother to randomly choose a gift to give to the winner or determine the prize for the game before the party starts. So, it's all up to you, but it's probably best to let the winner choose the prize he wants.
Conclusion
As Baby Shower is primarily conceived as a celebration of socializing and giving, try to encourage a good mood and save your guests fantastic prizes. So you don't have to invest a lot of money to make them happy. Some gifts are more practical, some more gifts for entertainment. All you need is to design a creative and usable gift.